Untapped is a breakthrough online talent development program for undiscovered and underrepresented Australian screenwriters and directors.
The program, which includes masterclasses from visionary filmmakers who are boldly breaking down industry barriers and mentorship from internationally successful and high-profile production companies, is designed to give emerging Australian screenwriters and directors the education and access needed to fast track their careers and their projects.
The nine-month program, which runs online from April - December 2021, will provide tangible creative pathways and foster exciting collaborations for a new generation of Australian filmmakers. Aboriginal or Torres Strait Islander peoples, people with disabilities, LGBTQIA+ persons, culturally and linguistically diverse peoples, and people living in remote locations will be prioritized.
PHASE ONE
MASTERCLASS SERIES
The program begins with a series of open-access online masterclasses for all eligible applicants. Featuring conversations with Sarah-Violet Bliss & Charles Rogers (Search Party), Nisha Ganatra (The High Note; Late Night), Alma Har'el (Honey Boy; Bombay Beach), Warwick Thornton (Mystery Road; Sweet Country) and Taika Waititi (Jojo Rabbit; Thor: Ragnarok), the masterclasses will give Untapped applicants a window into the artistic processes and strategies for creative success from some of the most innovative artists working today.
A survey will be sent out after each masterclass to all the attendees asking about their key takeaways. Surveys must be completed to register for the subsequent sessions. Eligibility for the Development Lab is contingent upon attendance of the masterclasses.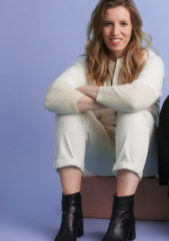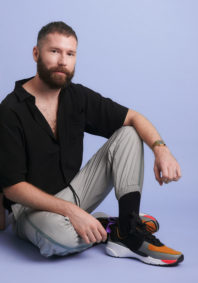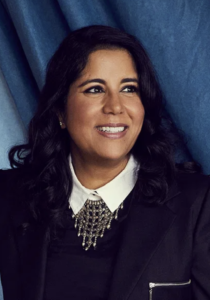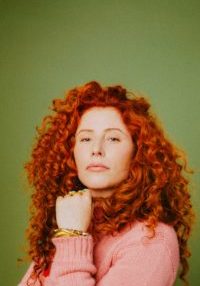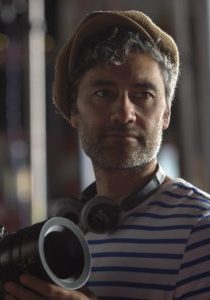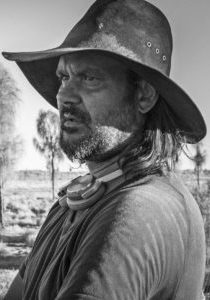 PHASE TWO
DEVELOPMENT LAB
Following the masterclasses, 5 creators or creative teams will be selected for the Untapped Development Lab, a four-month intensive mentorship program. Selected Lab participants will receive individualized mentorship, story consultation, creative feedback and professional development support from top industry mentors including executives from Blossom Films, Made Up Stories, LuckyChap Entertainment, See-Saw Films and Truant Pictures. Each creative team will receive a $2000 stipend.
Over the course of the lab, this diverse group of 5 creators or creative teams will develop skills through workshops focused on pitching, story development and navigating the film and television industry. Each creator or creative team will be paired with a US based development executive or producer as their mentor with whom they will meet one on one. Additionally, each of the mentors will join as guest speakers offering the participants access to a range of industry professionals. AiF will facilitate monthly check-ins to create community among the participants and offer strategic, tailored support throughout the program.
By the end of the development lab participants will have taken their project to the next  level: e.g. a strategic plan for next steps as well as a revised outline, treatment, script, pitch deck or series document, if applicable.
FEBRUARY 16, 2021
Untapped Application opens
MARCH 22, 2021
Submission Deadline (application closes 11:59pm AEDT)
APRIL to JULY
All eligible applicants will be invited to attend the Untapped Masterclass series
JULY
Top candidates will be Interviewed for the Untapped Development Lab and Lab participants will be notified regarding acceptance into the Lab
AUGUST to DECEMBER
Untapped Development Lab

For consideration in the Untapped program, applicants must submit a logline and project summary for an original narrative fiction feature film or television series project in development.
The application also requires providing the following:
biography
personal statement
project statement
prior directing work sample (if applicable)
Untapped is a program for emerging Australian writers and/or directors who have not yet received significant recognition and opportunity in their artistic career.
Applicants must be the writer and/or director of the submitted project. They may apply as an individual or with a co-applicant who is a writer and/or director on the project.
Applicants will only be considered if they meet the following eligibility requirements. If one is submitting as a team, the following must be true for the co-applicant as well.
You are 18 years of age or older.
You are a permanent resident or citizen of Australia
You are not enrolled full-time in a film, television or interactive digital media course at a film school or other educational institution.
The submitted project is your original creation or is adapted from optioned source material.
Your project is not already produced, sold to a third party, or distributed online or otherwise.
Your project shall not infringe the copyright or any other proprietary right of another individual or entity. The creator/applicant is responsible for all rights pertaining to the project.
Inclusion of diverse backgrounds and perspectives will be a priority in selecting the development lab participants and projects. Candidates are evaluated on the following criteria:
Uniqueness, creative potential and viability of concept
Specificity of stated goals and creative vision in the application
Demonstrated talent in work sample
Responsiveness to post masterclass surveys and articulation of lessons learned
APPLICATIONS FOR UNTAPPED 2021 ARE NOW CLOSED.
PLEASE JOIN AUSTRALIANS IN FILM OR FOLLOW AiF ON SOCIAL TO FIND OUT WHEN APPLICATIONS FOR THE 2022 PROGRAM ARE OPEN.