AiF opens dedicated work & networking space, "Charlie's" in Hollywood for Australian filmmakers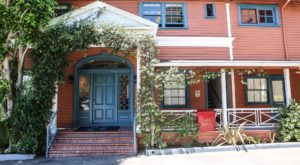 Australians in Film is proud to open 'Charlie's', a bespoke hub for the Australian film-making community in Los Angeles, offering a unique creative workspace to conduct business, collaborate and network.
Named after Charlie Chaplin and located at the historic Raleigh Studios, in the heart of Hollywood where Chaplin and Douglas Fairbanks made films and frequently played cards, 'Charlie's' has been co-funded by Screen Queensland, Create NSW, AFTRS, Film Victoria and the South Australian Film Corporation as an invaluable home base for Australian film-makers while they are in Los Angeles.
Simonne Overend, Chairman of AiF, said "an essential part of our mission at AiF is to provide career opportunities and nurture a vibrant community for Australians working in Los Angeles. 'Charlie's' provides a supportive workspace for both up-and-coming and established Australian content creators to cultivate their ideas, in an environment that is inspiring and encouraging. AiF has provided a sense of community and a home-away-from home for over a decade through our screenings and various social and educational programs. 'Charlie's' is another structured way we continue to provide this."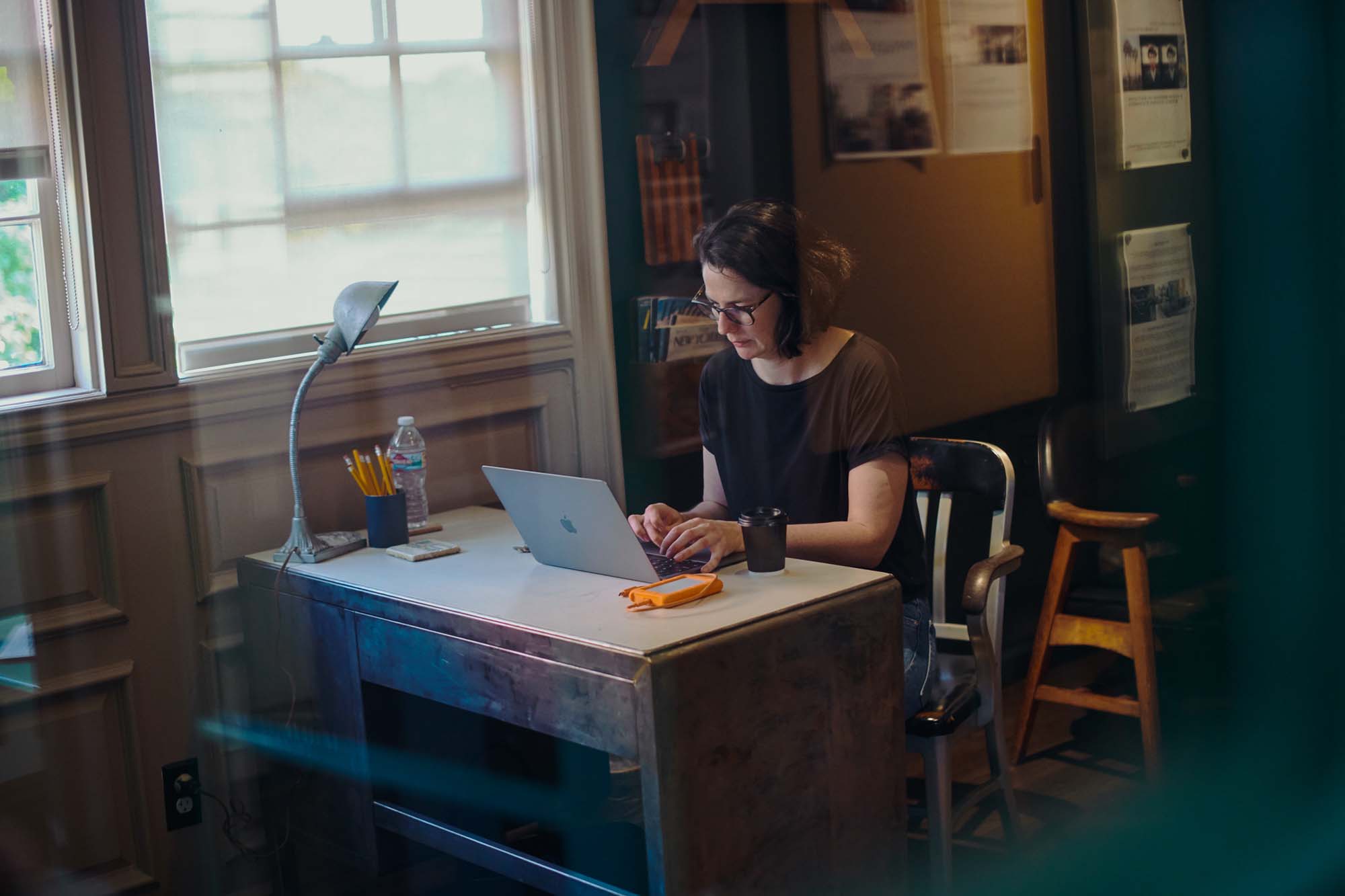 Photography: Court McAllister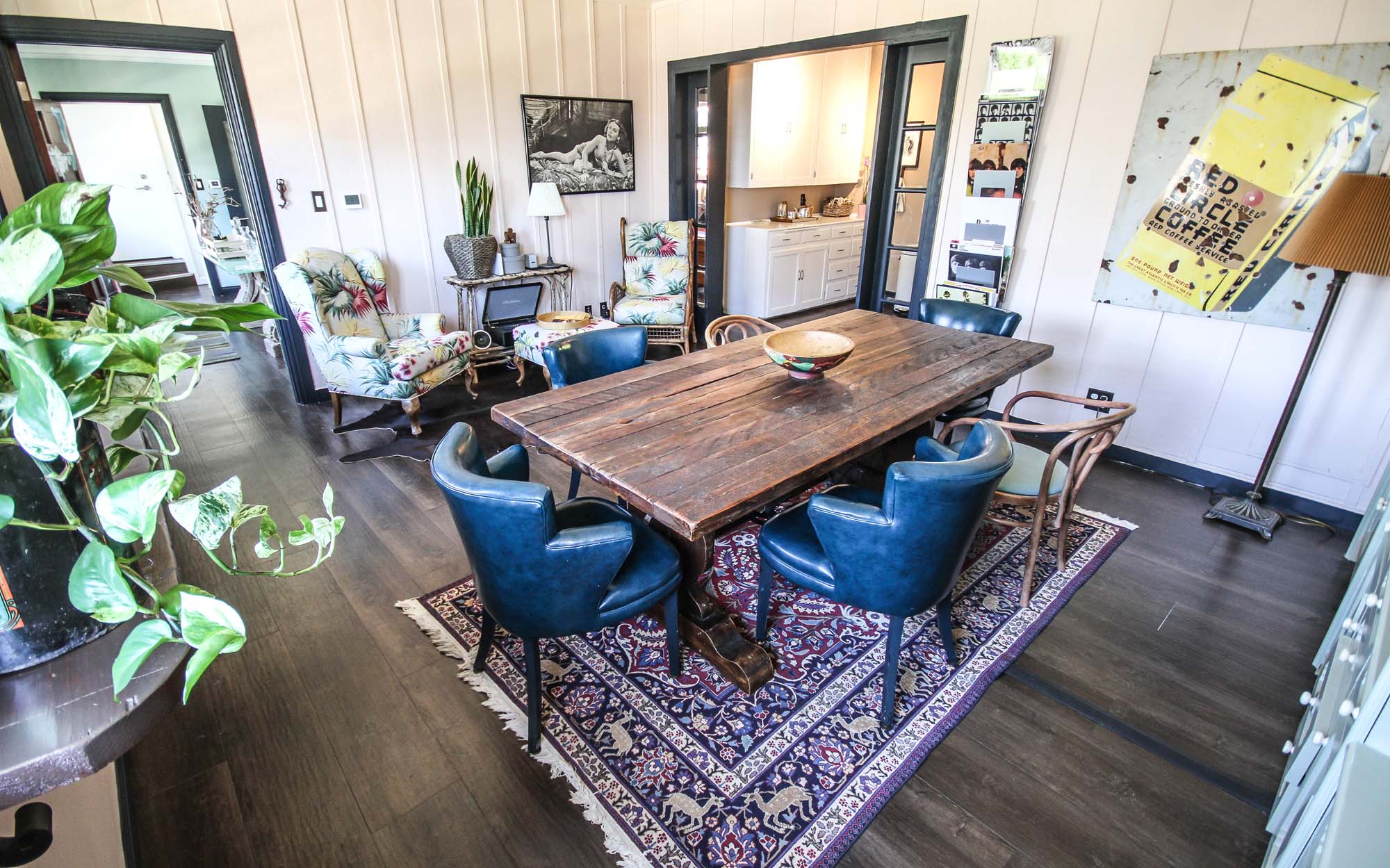 Photography: Hareth Tayem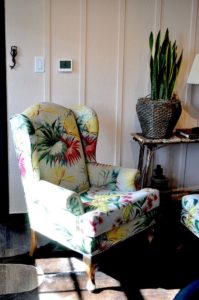 President of AiF, Kate Marks describes 'Charlie's' as a multi-purpose communal space for approved members. "There are four hot desks: two belonging to Screen NSW, one to Screen QLD and one to AFTRS which can be booked through our AiF office, in addition to a meeting room named the Mermaid Lounge, after Annette Kellerman, the Australian professional swimmer, vaudeville star, film actress and writer. The lounge will also be open to Victorian practitioners."
'Charlie's' was designed by the interior designer and photographer Ingrid Weir. With a background in film and television, Ingrid has been the set and costume designer for productions at the ABC and STC as well as numerous high end commercials. Her focus is on designing spaces that are comfortable, filled with a sense of ease and vibrancy. Her interiors work ranges from a bar in Mexico, a pop up summer restaurant at the Sydney Opera House, two cafes for the Macquarie Group at Number 1 Martin Place, to a pop up cafe in a historic building in the Old Gold Rush village of Hill End. She has photographed her country retreat for the Brooklyn based website Design*Sponge and the Frankie magazine publication Spaces. Her interiors work will be featured on the IKEA website in August, with an article in their magazine to follow. Ingrid is also active on social media with 72,000 followers on Instagram and 51,000 on Pinterest.
Courtney Gibson, CEO Screen NSW, said "Our two hot desks at 'Charlie's' will allow NSW-based practitioners the chance to hang their shingle out in Hollywood, whether they're individuals in town for meetings, or developing projects in teams of two, we will aim to offer our people maximum flexibility and support and are very pleased to be doing so in partnership with Australians in Film, AFTRS and the other agencies."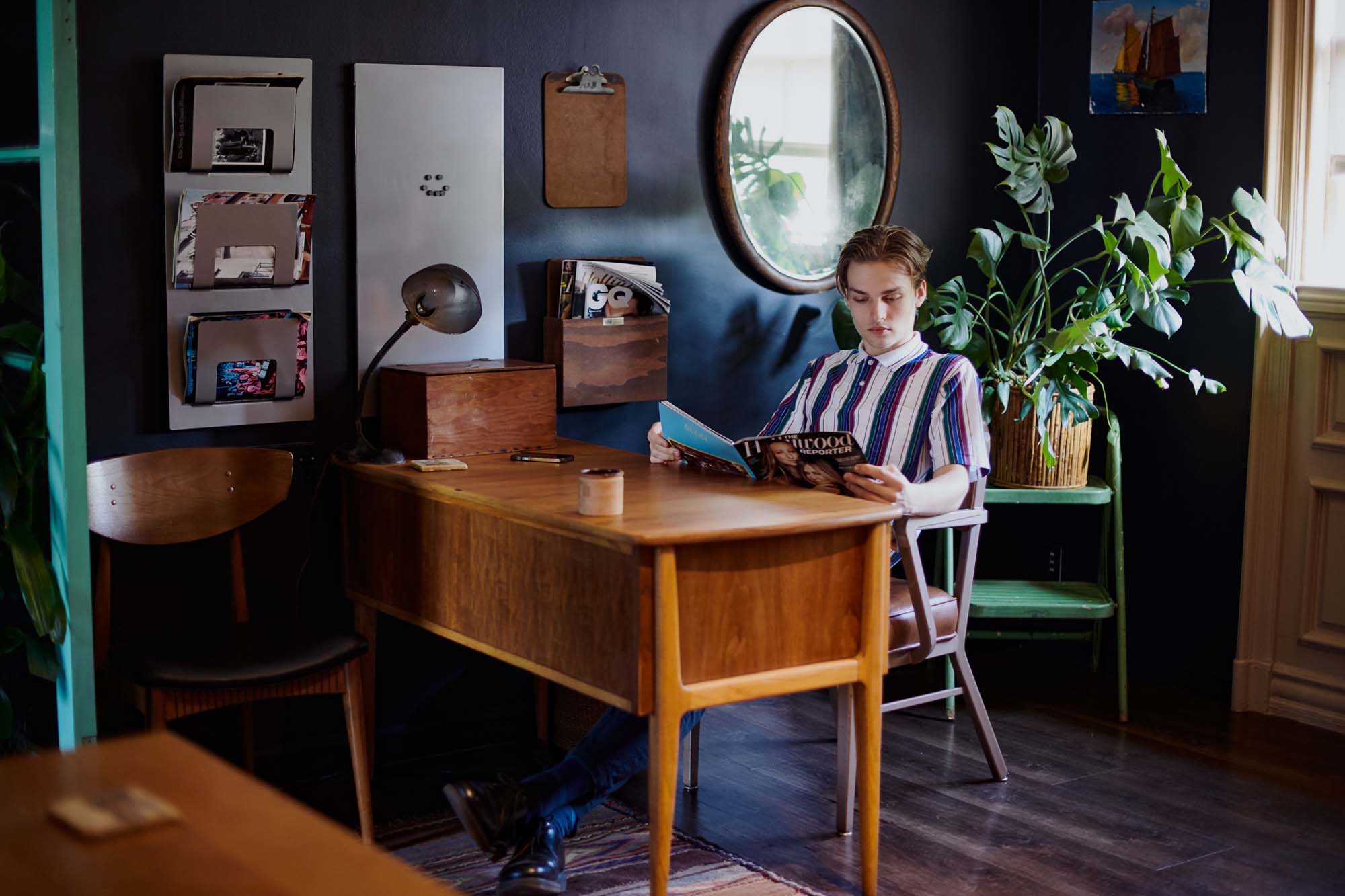 Photography: Court McAllister
Tracey Vieira, CEO Screen Queensland said "Queensland practitioners who travel to LA will have an anchor point at Charlie's where they can conduct and grow business for Queensland. With Los Angeles a key location for Queensland content creators, this space will potentially open up greater opportunities for Queenslanders to forge professional relationships with US commissioners and financiers. It will allow Queenslanders to use this space and meet with other industry, and let ideas and collaborations grow. Although relationships can be made and established on the phone and online, there is a time in a project's lifespan that a handshake and face to face meeting can advance business and seal a deal."
Neil Peplow, CEO AFTRS, added "AFTRS has taken a desk space at 'Charlie's' to provide Alumni with a home to work from in LA. By being part of the Australian community in the US they will gain valuable support, insight, and much needed friendly faces as they pitch their wares to the largest entertainment industry in the world. I would like to thank AiF, Screen NSW and Screen Queensland for their partnership in this very exciting venture."
Lisa Campanaro, COO of Raleigh Enterprises said "We're absolutely thrilled to be the home for AiF and its endeavor to provide a facility where independent, creative minds can collaborate in a state-of-the-art, independent film and television studio environment."
For information on how to apply, contact your local state government funding body:
We look forward in seeing you at Charlie's!