Current & Upcoming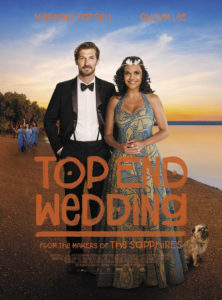 Sep 20, 2019 6:00PM—11:00PM
Raleigh Studios
5300 Melrose Avenue
Hollywood, CA 90038
Register
Join us for a screening of 'Top End Wedding', starring Miranda Tapsell and Gwilym Lee, at Raleigh Studios. BBQ at 6pm. Screening begins at 7.30pm.
View More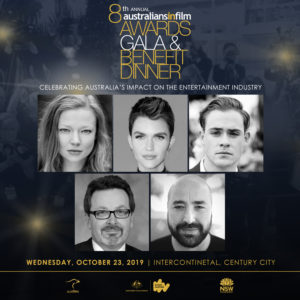 Oct 23, 2019 6:00PM—11:30PM
InterContinental
2151 Avenue of the Stars
Century City, CA 90067
Register
Silver Tickets – $400 per ticket Gold Partnership Packages – email: events@australiansinfilm.org Ruby Rose, Sarah Snook and Dacre Montgomery among the 2019 Australians in Film Awards Honourees. Eddie Perfect will host the 8th annual fundraising event at the Intercontinental Los Angeles on October 23.
View More