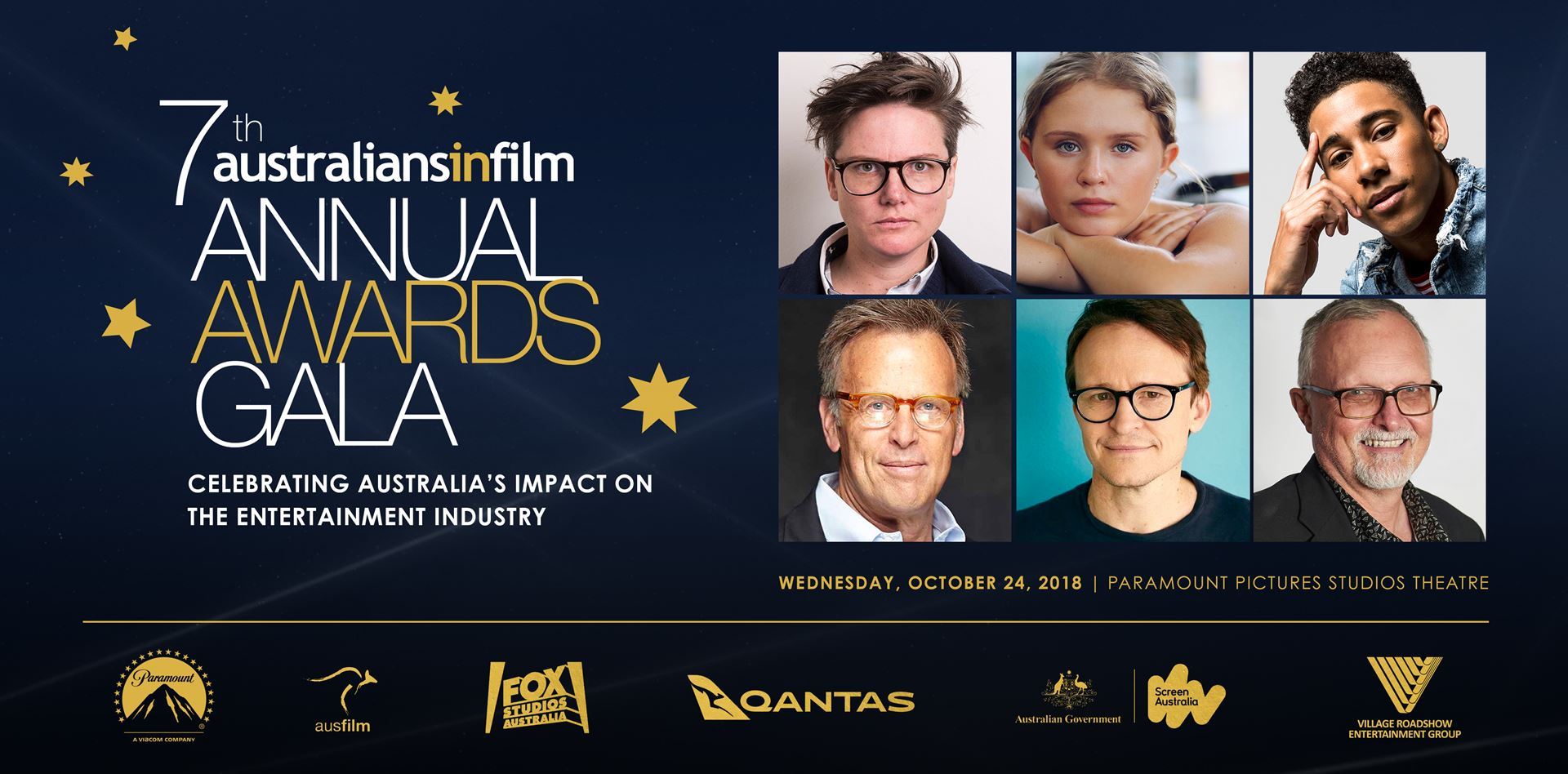 2018 Australians in Film Awards Honourees Announced!
Hannah Gadsby, Keiynan Lonsdale, Eliza Scanlen and Damon Herriman among the 2018 Australians in Film Awards Honourees Josh Lawson will host the 7th annual fundraising event at Paramount Pictures Studios on October 24, 2018.
Announcing the 2018 honourees for the Australians in Film Awards, an annual gala fundraising event celebrating Australian talent in the entertainment industry. This year's event will take place at Paramount Pictures Studios on October 24.
Fresh off the announcement of his casting as Charles Manson in Quentin Tarantino's Once Upon A Time in Hollywood, actor Damon Herriman will receive the Qantas Orry-Kelly Award, which celebrates an Australian who has contributed to the national identity with their body of work. Highlighting her trailblazing work in entertainment, Hannah Gadsby (Netflix's Nanette) will receive the Create NSW Annette Kellerman Award presented with Vogue Australia, and Keiynan Lonsdale (CW's The Flash, Love, Simon andInsurgent) and Eliza Scanlen (Sharp Objects, upcoming Little Women) will each be honoured with the Screen Australia Breakthrough Award, which recognizes Australian screen talent who have had major international presence over the past year.
"I'm incredibly humbled to be the recipient of the 2018 Qantas Orry-Kelly Award. When I look at the previous recipients I feel even more so." said Herriman referring to previous honourees such as actor, comedian, musician, writer, and director Tim Minchin, executives Greg Basser and Greg Coote, producer Bruna Papandrea, directors Baz Luhrmann and John Polson. "Thank you to Australians in Film for this wonderful honour. Having experienced Los Angeles before AiF, I can say that the place is infinitely better with them around."
"There is no mystery to how I came to be the recipient of the Annette Kellerman Award, I love neck to knee swimwear, I excelled at synchronised swimming (individual category) and Annette is an anagram of Nanette - like everything in Hollywood it is about connections." said Gadsby, in reference to the awards namesake, who along with being a film actress and writer, was a professional swimmer and the first woman to don a one piece swimming costume.
Lonsdale and Scanlen will join previous breakthrough honourees Margot Robbie, Chris Hemsworth, Warwick Thornton, Elizabeth Debicki, Joel Edgerton, Katherine Langford, James Wan and Mia Wasikowska. "So grateful to be a recipient of the Screen Australia Breakthrough Award this year, and to be recognized by AiF." said Lonsdale of news he will receive the award. "I hope it can inspire kids back home (particularly in Western Sydney) to know their dreams can break barriers, and they can find themselves a beautiful part of the film industry."
Of her recognition, Scanlen said "I am incredibly honoured to receive one of the Screen Australia Breakthrough Awards for 2018. My love for acting began with Australians, as an Australian. In these past two years exploring beyond that, the AiF community has been a great support and reminder of what home is to me. I feel grateful to be awarded this opportunity and hope to continue working with filmmakers to tell stories that matter."
In honour of his achievements internationally, Academy Award-winning film editor Lee Smith (Dunkirk, Inception) will receive the Fox Studios International Award, and producer Mark Johnson (Rain Man, Breaking Bad), fresh off the critical success of the Simon Baker directed film Breath, will receive the Ausfilm International Award for his contribution to the Australian film industry.
The fundraising event will be hosted by actor, producer, director and writer Josh Lawson (The Little Death, Anchorman 2: The Legend Continues), who was nominated for an Academy Award this year for the short film The Eleven O'Clock, which he starred, wrote and produced.
The AiF Awards are proudly presented by Ausfilm, Fox Studios Australia, Qantas, Screen Australia and Village Roadshow Entertainment Group. The awards support AiF's mission to usher Australian talent into the international market and provide educational and career development programs including successful creative work sharing space, Charlie's in Hollywood.
Supper by Curtis Stone Events, Wines by Penfolds and Sterling, and Cocktails by Four Pillars.
The Australians in Film Foundation greatly appreciates the generosity of this year's title sponsors.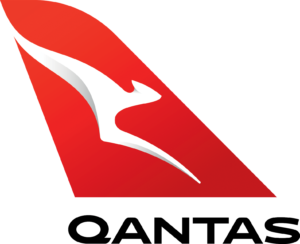 Qantas carries 27 million passengers each year, and together with its codeshare and oneworld partners, the Qantas Group offers customers travel to more than 1,000 destinations around the world. Qantas' support for the Australian film industry is on almost every international flight, offering a dedicated channel of all Australian films on the In-Flight Entertainment system.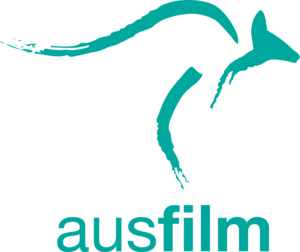 Ausfilm connects the international film community with Australia's screen incentives, talent and facilities. Ausfilm markets Australia's Screen Production Incentive Scheme which comprises the Location, PDV (post, digital and visual effects) and Producer Offsets. Ausfilm is an Australian industry – government partnership. It comprises Australia's Federal and State Governments and the major studios and the leading post and digital effects facilities and production service providers.
Fox Studios Australia is the largest end-to-end production facility in the southern hemisphere, featuring eight sound stages, including 2 MEGA stages at 3,535sqm (38,000 sq ft) each and 6 stages ranging from 705sqm (7,586 sq ft) to 3,005sqm (32,355sq ft). The stages are supported by production offices, construction workshops, art department craft shops, make-up and dressing rooms, storage, screening rooms, parking and 24-hour security. The studio also hosts over 70 screen production businesses including Fox Production Services, Fox Lighting and Fox Textiles.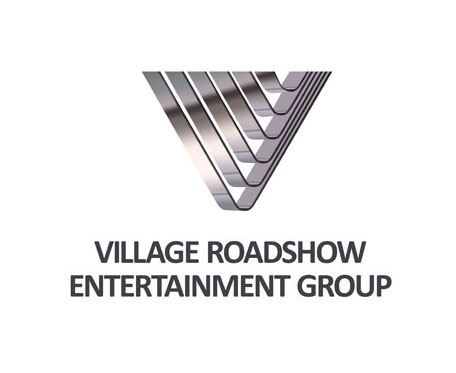 Village Roadshow Entertainment Group is a leading global entertainment company building premier, content-rich businesses in the entertainment industry. VREG employs innovative strategies to produce, acquire and deliver intellectual properties with timeless appeal, while maximizing group-wide strategic and operational efficiencies. VREG is the holding company of Village Roadshow Pictures and Village Roadshow Pictures Asia.
Annette Kellerman Award Sponsors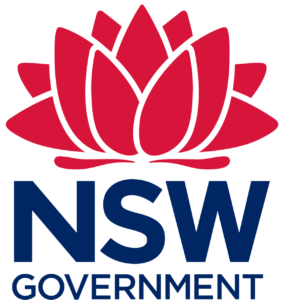 Alcohol is being generously provided by