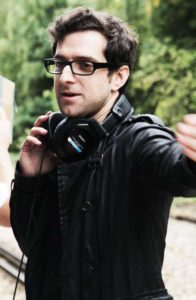 Queensland-based screenwriter, director and producer Darren Paul Fisher has been named as the 2018 recipient of the annual Greg Coote Scholarship, Premier Annastacia Palaszczuk announced today.
Now in its third year, the $30,000 scholarship is awarded annually to a Queensland-based writer, producer, director or creative executive with a successful record of creating compelling drama for the screen.Premier Palaszczuk today congratulated Fisher one the one-of-a-kind Queensland prize, "My Government is committed to helping local screen industry creatives gain international experience and that's what the Greg Coote Scholarship is all about," the Premier said. "Supported by supported by Screen Queensland, Australians in Film, the Queensland Writers Centre and Entertainment One (eOne), the scholarship will allow Fisher to travel in Canada to be part of the writing and development process for one of eOne's Canadian-produced, long-form TV series.
"Darren will gain valuable industry experience working for eight weeks in an international writers' room, bringing high-end content from script to screen and working towards a global audience." eOne President Jocelyn Hamilton said the company looked forward to welcoming Fisher. "We are thrilled to be able to participate in this noble scholarship and work with Premier Palaszczuk to make this opportunity available," Ms Hamilton said. "We look forward to having Darren in the trenches of one of our writers' rooms on a series that will be seen across North America and all over the world."
Fisher's previous film work includes Inbetweeners, Popcorn and Frequencies and he is currently developing two television series as writer/producer with Essential Media and Entertainment, with several feature film scripts in development. Fisher also served as a writer on the Australia-China co-production At Last, currently in post-production and supported by the Queensland Government.
Currently employed as a Senior Teaching Fellow at Bond University on the Gold Coast, Fisher said he was excited to learn from the 'best of the best' in the industry and bring new knowledge and experience back to Queensland. "I'm incredibly grateful to everyone involved for such a unique opportunity," Mr Fisher said. "It's especially valuable for filmmakers like myself who are looking to transfer success from the feature space into quality long-form television drama."
Premier Palaszczuk made the scholarship announcement while touring Screen Queensland's hot desk space at 'Charlie's', a Los Angeles-based working and networking space for Australian filmmakers, run by Australians In Film. President of Australians In Film Kate Marks congratulated Fisher and thanked the Queensland Government for their continued investment to secure the future of Queensland's screen sector. "It is very fitting that we announce the Greg Coote Scholarship recipient, named after one of Australia's most prolific screen industry figures, here at Charlie's in the heart of Hollywood," Ms Marks said.
"Greg Coote was a Queenslander who ran LA-based Larrikin Entertainment with David Calvert-Jones, and who worked tirelessly to open doors for Australians in international markets."
The Screen Queensland desk at Charlie's is a collaboration with Australians in Film and offers Queensland practitioners the opportunity to book a 10-seater meeting room or hire three on-site theatres and is available through an application process. Screen Queensland has an LA consultant available to assist Queenslanders with accessing the American market with projects.
For more information about the Greg Coote Scholarship, please contact the Screen Queensland Development and Production team at dandp@screenqld.com.au or 07 3248 0500.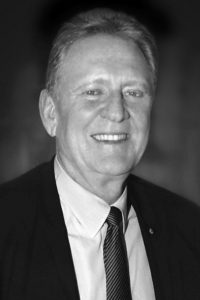 Greg Coote was one of Australia's most prolific industry figures. Greg ran LA-based Larrikin Entertainment with David Calvert-Jones; he was a producer and financier of theatrical movies, television programs and digital entertainment content.  He was also a non-executive director of Bollywood distributor Eros International, Chair of US distributor China Lion, chairman of the ScreenSingapore convention and a member of the advisory board of the Singapore Government's Media Development Authority. Previously Greg was Chair and CEO of Dune Entertainment, which co-financed more than 60 movies with 20th Century Fox, including Avatar; Managing Director of Roadshow Films and Managing Director of Network Ten in Australia; President of Columbia Pictures International Theatrical in Los Angeles; founding president and CEO of Village Roadshow Pictures in Los Angeles.  Greg founded an arts endowment campaign to fund arts programs in perpetuity and to create a model for other school districts around the state and country. He was a generous and strong individual who was able to bring people along with him when it came to making sure that the arts remained part of the public school curriculum.