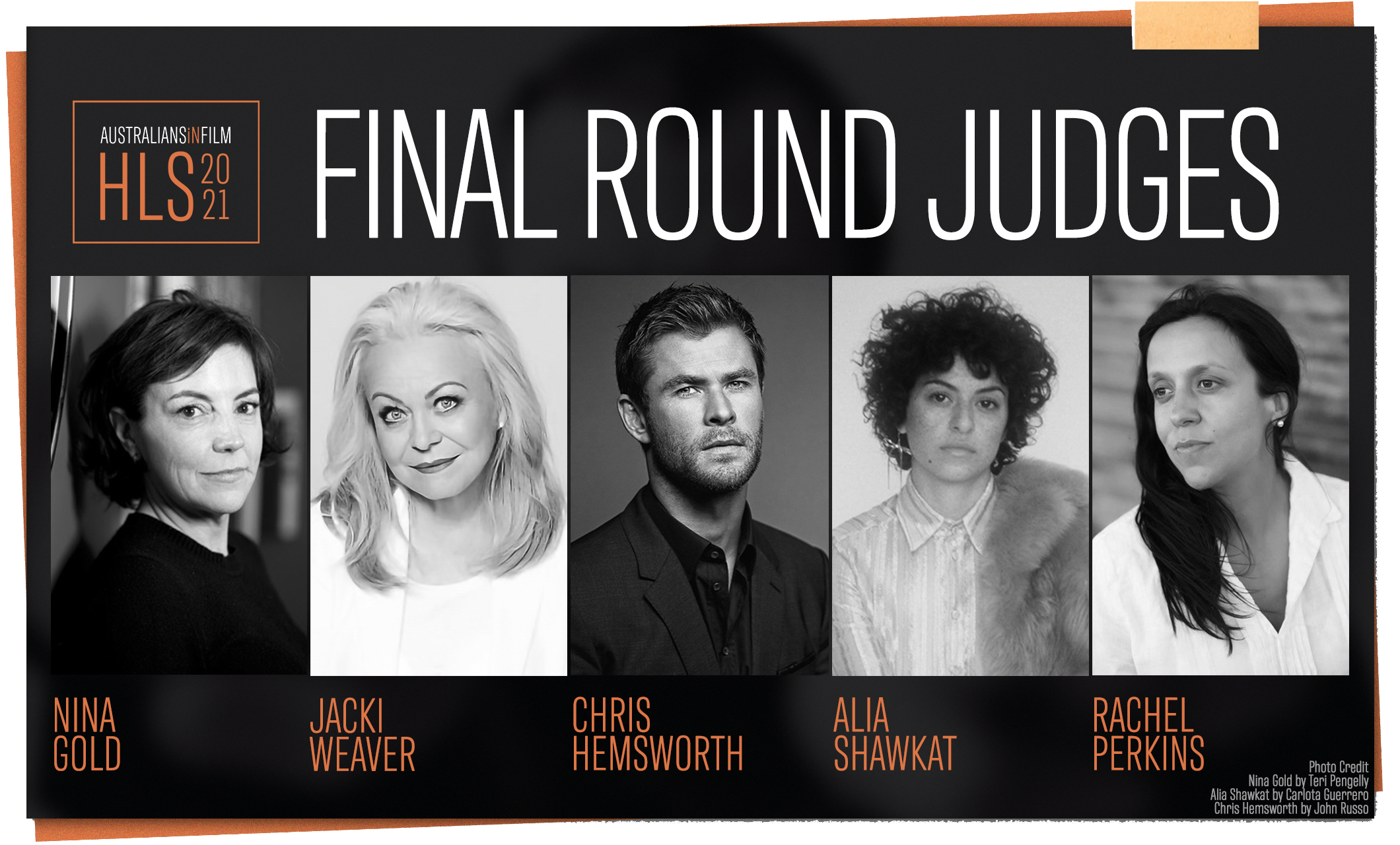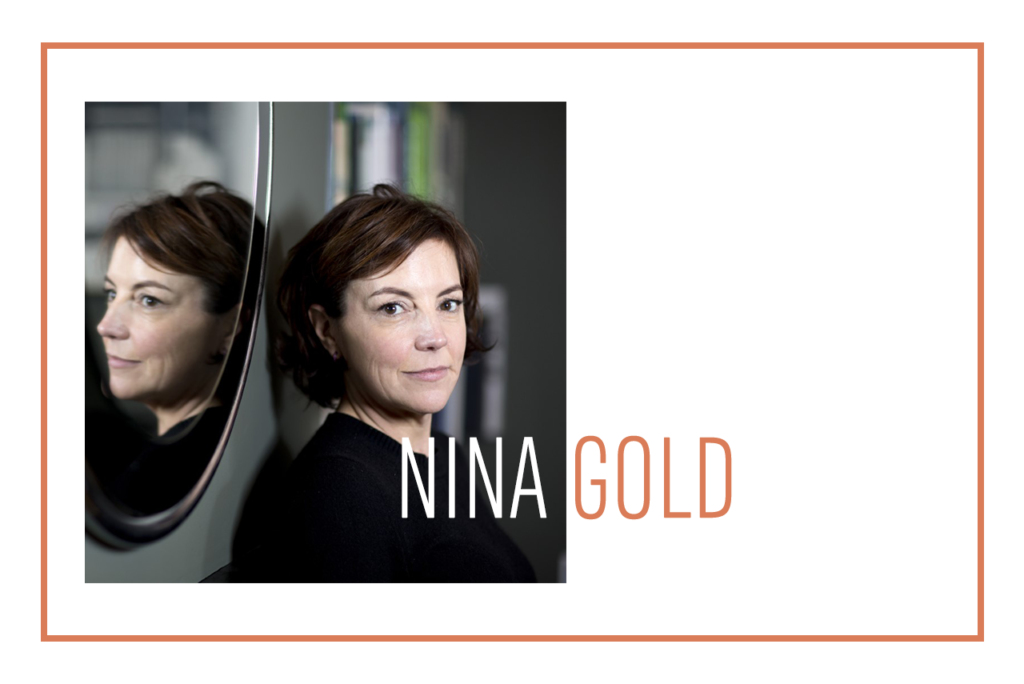 Nina Gold

is a casting director working in film, television and occasionally theatre.
Gold has cast over 100 feature films including: "The Power of the Dog"; "Last Night in Soho"; "The Mauritanian";"The Two Popes" (nominated for a BAFTA for Casting); "1917";  "Star Wars: Episodes VII, VIII and IX"; " Mamma Mia 2- Here We Go Again"; "Bridget Jones' Baby"; "The Danish Girl"; "Far from the Madding Crowd"; "High-Rise"; "The Martian"; "Paddington" and "Paddington 2"; "The Iron Lady"; "The Theory of Everything"; "The Imitation Game"; "The King's Speech" and "Les Miserables".  She has cast eight films with Mike Leigh including "Peterloo", Mr. Turner, Topsy-Turvy, Vera Drake and Another Year. Other films include "Sightseers"; "Before I Go to Sleep";"The Sense of an Ending"; "How I Live Now"; "Rush"; "Prometheus"; "Attack the Block"; "Jane Eyre"; "Hot Fuzz"; "Brothers of The Head"; "The Illusionist; "Wild Bill";"The World's End"; "Shadow Dancer"; "My Week with Marilyn"; "Nowhere Boy"; "Bright Star" and "Eastern Promises".  
Television credits include eight seasons of "Game of Thrones"; three seasons of "The Crown"; "Chernobyl" (nominated for a BAFTA for Casting); "Andor;The Power"; "This is Going to Hurt"; "Brexit"; "Patrick Melrose"; "King Lear"; "The State"; "Wolf Hall"; "The Dresser"; "Marco Polo"; "London Spy"; "Restless"; "Any Human Heart" and "The Crimson Petall and The White". Other television credits include two seasons of "Rome"; "The Red Riding Trilogy"; "Longford"; "The Devil's Whore; "John Adams" and "The Life and Death of Peter Sellers".
Gold has won five Primetime Emmys for Outstanding Casting for her work on "John Adams", "Game of Thrones" and "The Crown". She has won ten Artios awards for outstanding casting, including "The King's Speech", "My Week with Marilyn" and most recently "Game of Thrones" and "The Crown". In April 2016 she was honoured with a BAFTA Special Award for her outstanding contribution to casting over 100 television and film productions – the first time BAFTA  recognised a casting director with a special award.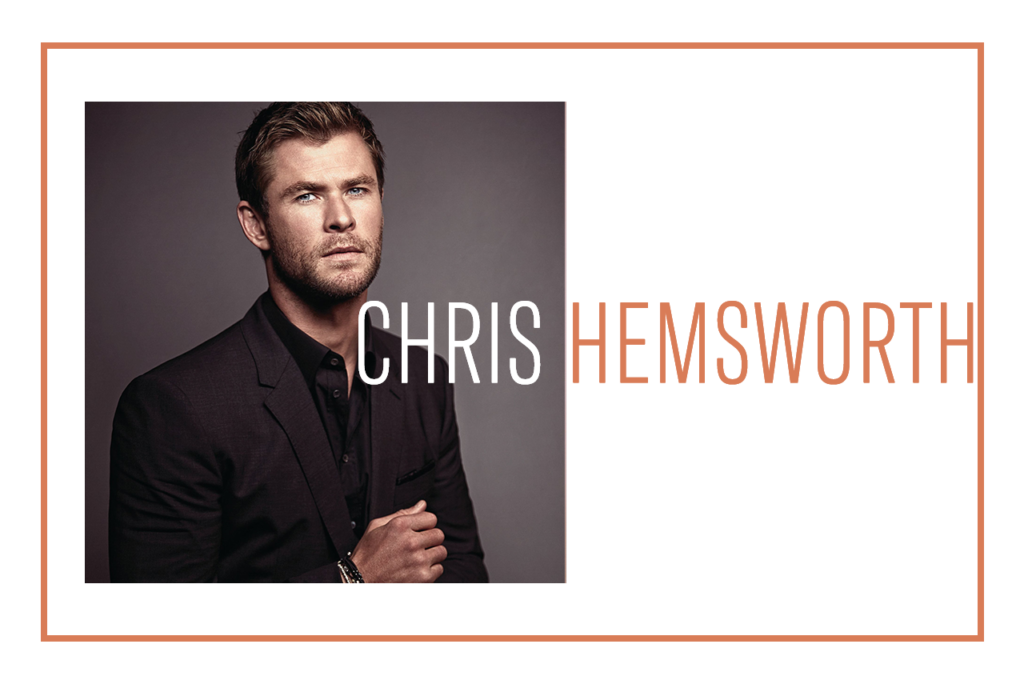 Chris Hemsworth

  is one of the most popular and sought-after actors in Hollywood.    
After his massive success in the Marvel Universe franchise, Hemsworth teamed up with the Russo Brothers yet again for the Netflix original film "Extraction" making history for the streaming service. Bringing in 99 million viewers within the first four weeks alone, the film became the most watched original movie the streaming service has ever seen. Of the six Marvel and Global Avengers franchise films Hemsworth has starred in, "Avengers: Endgame" still remains one of the highest grossing movies of all time, accumulating over 2.7 billion dollars worldwide. Introduced as "Thor" in the 2011 eponymous film directed by Kenneth Branagh, Hemsworth will continue his legacy in "Thor: Love and Thunder" with director Taika Waititi and starring alongside an incredible cast including Natalie Portman, Christian Bale, Tessa Thompson, Melissa McCarthy, Chris Pratt, Russell Crowe and Matt Damon.
Hemsworth can next be seen starring in Joseph Kosinski's "Escape To Spiderhead",an adaptation of the George Saunders short story which also stars Miles Teller and Jurnee Smollett for Netflix. It was also recently announced he will star in George Miller's "Furiosa" the Mad Max Prequel alongside Anya Taylor-Joy and Yahya Abdul-Mateen II; as renowned wrestler "Hulk Hogan" in a biopic with Academy Award-nominated director Todd Phillips; and returns as mercenary Tyler Rake in "Extraction 2 with Sam Hargrave directing.  He also hosts and serves as executive producer on the National Geographic's new series "Limitless", where he will test the limits of the human body and explore the latest scientific research into health longevity. 
Hemsworth's multifaceted career includes a starring role alongside Michael Shannon and Michael Peña in "12 Strong," produced by Jerry Bruckheimer, which tells the story of the first Special Forces team deployed to Afghanistan after 9/11; and in Drew Goddard's "Bad Times at the El Royale", with Jeff Bridges, Jon Hamm and Dakota Johnson.   
Born and raised in Australia, where he began his acting career, Hemsworth made his U.S. feature film debut in J.J. Abrams' blockbuster "Star Trek," playing the pivotal role of George Kirk.  Additional credits include lead roles in "Snow White and the Huntsman," opposite Charlize Theron and the prequel, "The Huntsman: Winter's War," which included Jessica Chastain and Emily Blunt, and in Sony's "Men in Black: International" alongside Tessa Thompson. Hemsworth flexed his comedic muscles in Paul Feig's "Ghostbusters," alongside Melissa McCarthy, Kristen Wiig, Kate McKinnon and Leslie Jones and in "Vacation," with Ed Helms, Christina Applegate and Leslie Mann. He starred in Ron Howard's Warner Brother's drama, "In The Heart Of The Sea," and collaborated with him again on the true-life drama "Rush," portraying famed Formula One driver James Hunt.   
An active philanthropist, Hemsworth supports the Australian Childhood Foundation and is passionate about ocean conservation.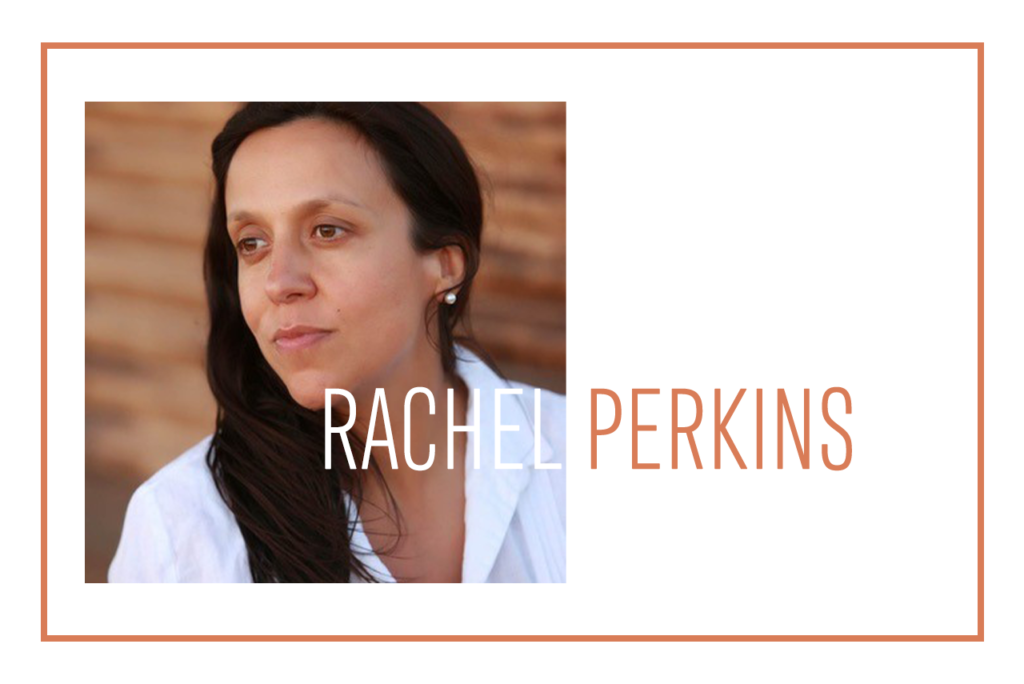 Rachel Perkins

, a woman of the Arrernte and Kalkadoon nations, is at the forefront of the Australian filmmaking industry.

She founded Australia's premier Indigenous production company Blackfella Films in 1992.

Perkins has directed the feature films "Radiance", "One Night the Moon", the musical "Bran Nue Dae" and "Jasper Jones" as well as the telemovie "Mabo". She also directed three episodes and a telemovie of the landmark television drama series "Redfern Now". She recently directed all six episodes of the critically acclaimed first series of "Mystery Road" and "Total Control, which were both awarded best Australian TV Drama series in their year of production.

Perkins also wrote, directed and co-produced the seven-hour documentary series for SBS "First Australian"s (2009). She is currently working on a second landmark series on frontier conflict, titled "First Wars".
Success arrived early for

Alia Shawkat

, and she continues to establish herself as a highly sought-after actress in both film and television.
On television, she stars in the breakout hit genre-bending mystery comedy "Search Party." The show, which premiered at the 2016 SXSW Film Festival as part of the Official TV Selection category, was called one of the Best TV Shows of 2016 by Vanity Fair, Vulture and BuzzFeed. Shawkat received critical praise for her performance as the shows lead Dory. The LA Times raved "It's Shawkat, with her non-standard corkscrew hair and glorious profusion of freckles, who drives the show, bringing an intensity into Dory's most unfocused, unsure moments" and GQ Magazine added "Shawkat, naturally, is peerless as Dory. In a career littered by real, vulnerable roles, Dory is probably her best work yet." The show will return for its fifth season on HBO Max early next year. Shawkat will next star in Aaron Sorkin's film "Being the Ricardos" opposite Nicole Kidman. She is also currently filming the FXX on Hulu series, "The Old Man," opposite Jeff Bridges and John Lithgow.
Shawkat was most recently seen alongside Oscar Isaac in the Oscar-nominated short film, "The Letter Room", from writer/director Elvira Lind. She also starred opposite Holliday Grainger in the independent drama "Animals", based on the Emma Jane Unsworth novel. In 2018, she starred in the independent film "Duck Butter", which she co-wrote with Miguel Arteta and executive produced alongside Arteta and the Duplass Brothers. The film premiered at the Tribeca Film Festival where she was awarded Best Actress in a U.S. Narrative Feature Film. Last year, she also starred opposite songwriter and musician Ben Dickey in the indie biopic "Blaze".  The film, directed by Ethan Hawke, tells the story of country and western songwriter Blaze Foley, and premiered in competition at the 2018 Sundance Film Festival.
Shawkat's career began at the age of 11 with her feature film debut as a young Iraqi child in David O. Russell's "Three Kings" opposite George Clooney. In the past few years, Shawkat has been seen in a slew of much-anticipated projects including: Amber Tamblyn's directorial debut "Paint It Black", based on the book of the same name by "White Oleander" author Janet Fitch, Netflix's Original Film "Pee-Wee's Big Holiday" produced by Paul Reubens and Judd Apatow and indie thriller "Green Room" alongside Anton Yelchin, Imogen Poots and Sir Patrick Stewart. Her additional feature credits include: Mike Mills' "20th Century Women", Clea DuVall's directorial debut "The Intervention", Adam Green's "Aladdin", comedic indie thriller "The Final Girls", Sebastian Silva's "Nasty Baby" (which she co-produced), "The Oranges" opposite Allison Janney, Oliver Platt and Hugh Laurie, Cedar Rapids directed by Miguel Arteta, Drew Barrymore's directorial debut "Whip It" opposite Ellen Page and Cherien Dabis' "Amreeka", which debuted at the Sundance Film Festival, among others.
Well known for her role of Maeby Funke on FOX's Emmy Award winning cult comedy series "Arrested Development," Shawkat recently revisited the role with all new episodes of the series for Netflix. She played a prominent role in the fourth season of Jill Soloway's critically acclaimed Amazon series, "Transparent," and will return for the show's two-hour series finale. Shawkat was recently seen on the small screen guest-starring on the Emmy nominated "Drunk History," IFC's "Portlandia," Comedy Central's "Broad City" and in a recurring role on HBO's "Getting On."
 Off screen, she is a talented jazz singer, pianist and accomplished painter and illustrator. Shawkat's art can be viewed her website MutantAlia.com.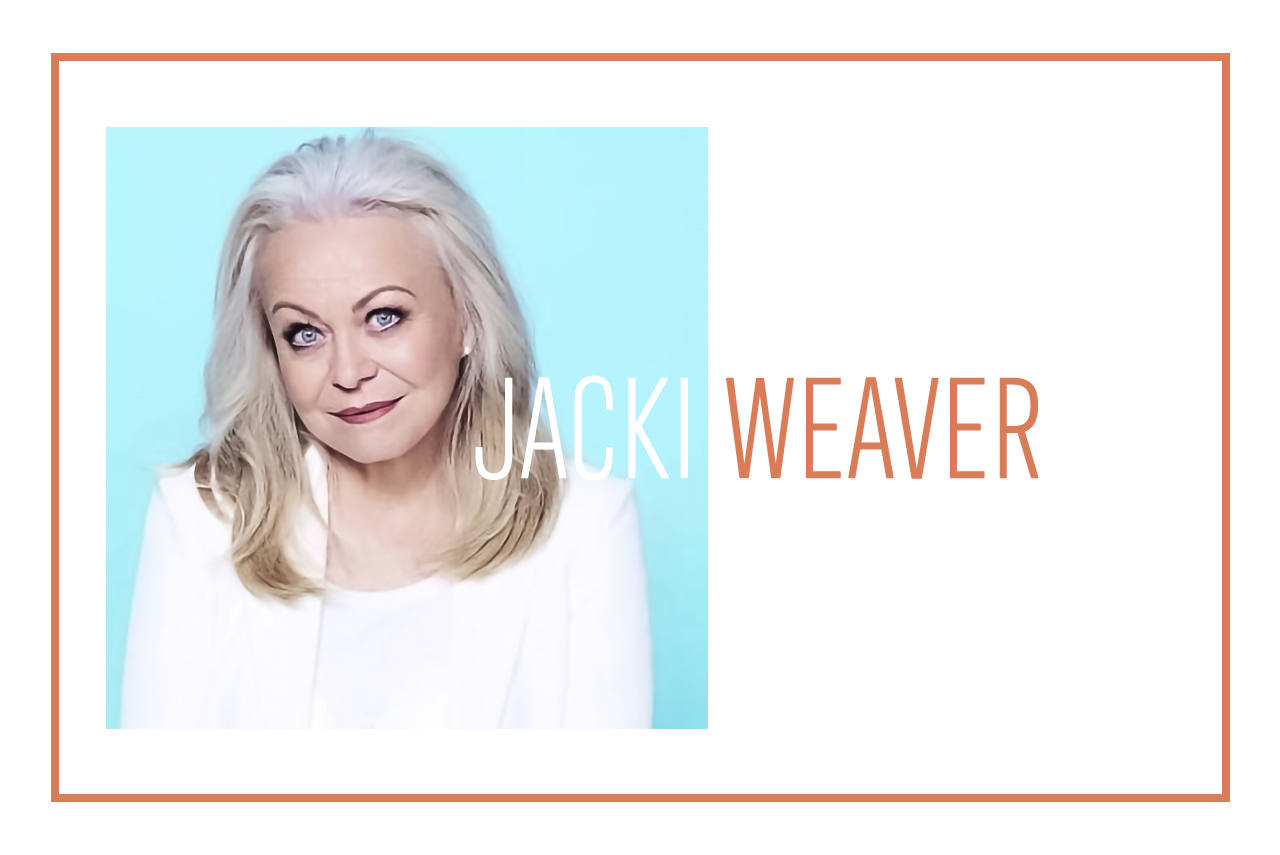 Jacki Weaver

is best known for her performance in David Michôd's "Animal Kingdom", for which she was nominated for the 2011 Academy Award for Best Supporting Actress.
She also received a National Board of Review Award, her third Australian Film Institute Award and a Golden Globe nomination for Best Supporting Actress in a Drama.  
Subsequently, Weaver received an Oscar nomination for Best Supporting Actress in David O. Russell's "The Silver Linings Playbook", co-starring alongside Jennifer Lawrence, Bradley Cooper and Robert De Niro. It was the first film since 1981's "Reds" to score Oscar nominations in all four acting categories.  
 On the television side, Weaver stars in Taylor Sheridan's hit show, "Yellowstone", heads the cast of Australian series "Bloom"; recently starred in the Epix's noir drama series, "Perpetual Grace, LTD" opposite Ben Kingsley, as well as the raucous television comedy "Blunt Talk" opposite Sir Patrick Stewart. On the film side, Weaver can be seen in "The Grudge" opposite Andrea Riseborough and Demián Bichir, and she recently headed the cast of "Poms", a comedy about a group of women forming a cheerleading squad at their retirement community, alongside Diane Keaton. Weaver stared in "Bird Box" alongside Sandra Bullock and John Malkovich and can also be seen in the New Regency thriller "Widows" opposite Viola Davis, Liam Neeson and Colin Farrell, directed by Steve McQueen; "The Polka King" opposite Jack Black; the neo-noir feature "Out of Blue" from Carol Morley; the romantic drama "Irreplaceable You", as well as in the New Line Cinema Feature "Life of the Party" playing Melissa McCarthy's mother. Additionally, Weaver recently wrapped the independent feature "Elsewhere" alongside Parker Posey and Beau Bridges. Lastly, she stars in the independent feature "Stage Mother", opposite Lucy Liu as well as the adaptation of the best-seller "Penguin Bloom", alongside Naomi Watts and Andrew Lincoln. Weaver will soon be seen in the independent film "American Murderer opposite Tom Pelphrey, Idina Menzel, and Ryan Phillippe. 
Also, on the film horizon, Weaver recently starred in "Small Crimes" directed by E.L. Katz; the futuristic love story "Equal"s, opposite Kristen Stewart and Nicholas Hoult, the crime-drama "The Voices", co-starring Anna Kendrick and Ryan Reynolds; the drama "Six Dance Lessons in Six Weeks", co-starring Gena Rowlands and Julian Sands; and "Haunt", an indie horror film. Weaver's extensive film credits also include James Franco's comedy "The Disaster Artist" and "Zeroville", based on Steve Erickson's 2007 novel. Weaver played Franco's mentor, rounding out the cast of Will Ferrell, Seth Rogen, Megan Fox, Danny McBride, Dave Franco, and Craig Robinson. She has also starred in Woody Allen's film "Magic in the Moonlight" with Colin Firth and Emma Stone in French Riviera.  
Weaver made her Hollywood debut with the comedy "The Five-Year Engagement", alongside Emily Blunt and Jason Segel. She then went on to co-star in Park Chan-Wook's English language debut "Stoker", alongside fellow Australian actors Nicole Kidman and Mia Wasikowska. Weaver's film debut came with 1971's "Stork", for which she won her first Australian Film Institute Award. In the 1970s, Weaver gained a sex symbol reputation thanks to her sizzling performances in the likes of "Alvin Purple" (1973). Other notable films during this time include Peter Weir's "Picnic at Hanging Rock" (1975), often seen as one of Australia's greatest films, and "Caddie" (1976), for which she won her second Australian Film Institute Award.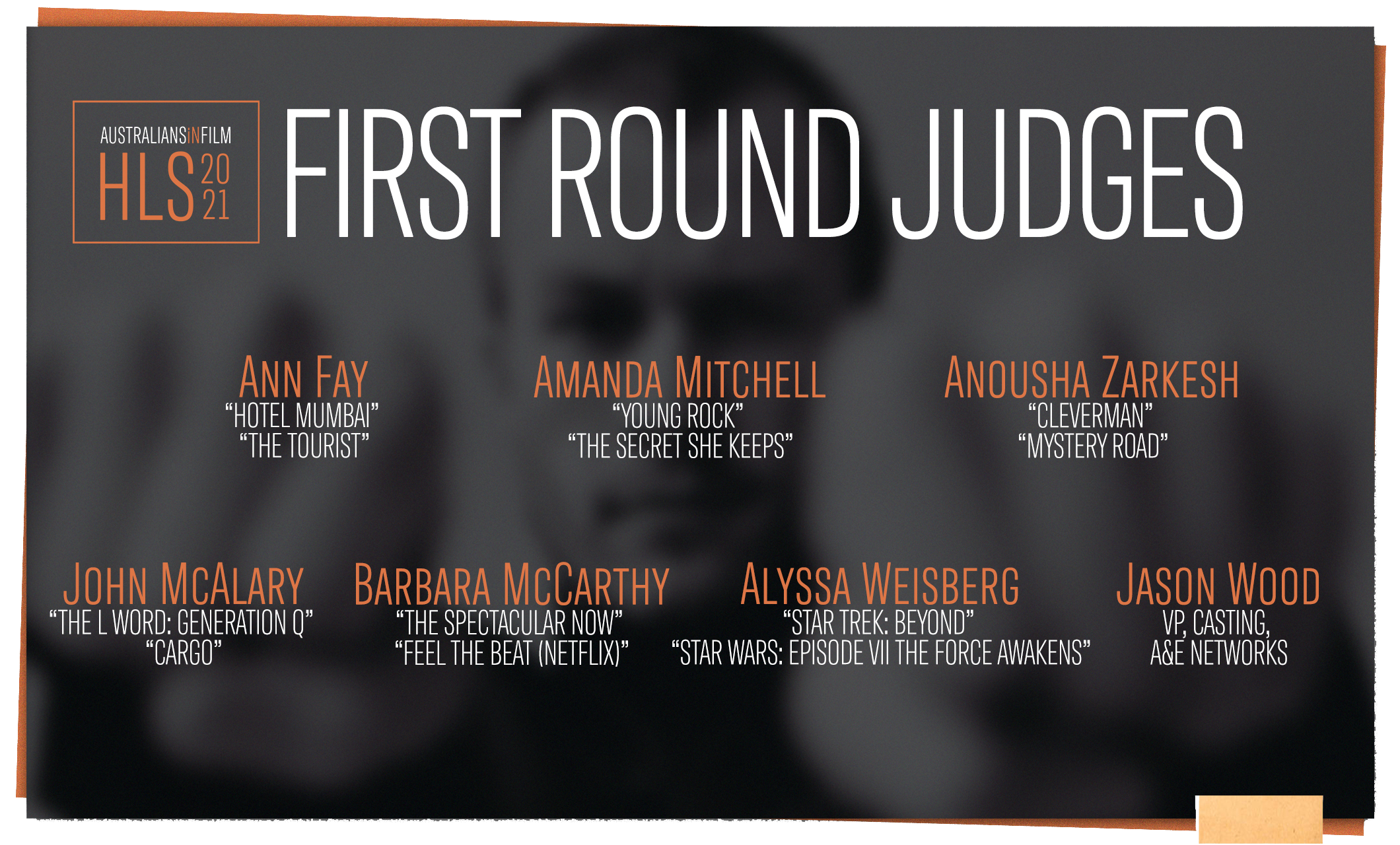 ANN FAY


Fay is one of Australia's leading casting agents.  As head of Maura Fay Casting she is part of a dynamic, creative and reputable company that has been established for 30 years and is responsible for casting a vast array of projects domestically and internationally
Recent film projects include "Poker Face" with Russell Crowe and Liam Hemsworth, "Mercy Road" with Luke Bracey, "Hotel Mumbai" with Dev Patel and Nazanin Boniadi, "Winchester" with Helen Mirren and Jason Clarke and Sarah Snook. Recent television projects include "The Tourist" with Jamie Dornan and Danielle McDonald, "Jack Irish" with Guy Pearce, "The Commons" with Joanna Froggatt and David Lyons. "The Gloaming" with Martin Henderson, "The Preacher" with Dominic Cooper and Ruth Negga, "Secret City Series 2" with Anna Torv for NBC Universal and the Netflix Original series "Pine Gap".
Fay had the great privilege of auditioning and casting Heath Ledger in the series 'Roar' when he was only seventeen.  This introduced Heath to the American market and marked the start of his swift rise to international stardom and critical praise.  He is one of the many actors that became stars through being introduced through the company to exciting projects. Fay is a patron of the Heath Ledger Scholarship
She continues to introduce upcoming stars to national and international feature films, television series and pilots through close collaborations with noted industry leaders.
AMANDA MITCHELL
Originally from Singapore, Mitchell worked in the film and television industry for four years before migrating to Australia. She worked with Australian casting legend, Christine King, before opening up her own casting house Mitchell Casting.  
She has worked on hundreds of hours of Australian and international television, which most recently includes  Universal Television's "La Brea" for NBC, Netflix's "Cowboy Bepop", and following the success of NBC's "Young Rock" season 1, she is currently working on season 2 shooting later this year.
She has been peer-nominated as a CGA finalist for her work on season one of Lingo Pictures' "The Secrets She Keeps" (based on Michael Robotham's #1 Bestseller) - 2020, Shannon Murphy's SBS miniseries "On The Ropes" - 2019 and ABC's "Pulse" - 2018, for "Best Casting in a Drama / Miniseries / Telemovie". 
Recent films include Lucas Foster's "Children of the Corn" and Australian feature "Never Too Late" (starring Jacki Weaver, James Cromwell and Dennis Waterman). She was the Australian casting director on Marvel Studios' "Shang-Chi and the Legend of the Ten Rings". Amanda frequently performs consultancy work on international projects filming out of Australia, conducting extensive searches for the likes of Disney's "Peter Pan & Wendy", Amazon Studios "Utopia", and Showtime / eOne's "Yellowjackets". She frequently acts as the Australian consultant for Australia and Zealand casting for the NBC network during pilot season. 
Mitchell is currently working on the "Heartbreak High" series for Netflix, "The Secret She Keeps S2" (Lingo Pictures) and season two of "Young Rock" (Universal Television for NBC). 
ANOUSHA ZARKESH
Zarkesh has been working as an award-winning Casting Director on films and TV for over 30 years.
Her credits include:  "High Ground", "Mystery Road Series 1, 2 and 3" (upcoming), "Total Control", "Sweet Country", "Jasper Jones", "The Principal", "Rake Series 1, 2, 3, 4", "Redfern Now", "Peter Allen", "Catching Milat", "Cleverman", "Ready for This", "Black Comedy", "Alex and Eve","Tomorrow When the War Began", "Beautiful Kate", "The Reef", "Unfinished Sky", "Accidents Happen", "Suburban Mayhem Mabo", "Wild Boys", "Mary Bryant", and "First Australians" to name a few. 
JOHN MCALARY
Emmy and Artios Nominee McAlary, CSA has collaborated with some of the most acclaimed directors in Hollywood, including Clint Eastwood, Mike Nichols, and Alexander Payne.
McAlary gained experience as a casting executive under the tutelage of Terri Taylor, former Head of Casting at Paramount Pictures, and has worked extensively both within the studio system and independently. 
Their notable work includes Showtime's The L Word: Generation Q; Netflix's "Trinkets" from creator Kirsten "Kiwi" Smith starring Brianna Hildebrand; and Hulu's anthology series "Into the Dark" produced by Blumhouse TV. They also have a strong presence in the features world, with credits including "Them That Follow", an official U.S. Dramatic Competition selection at the 2019 Sundance Film Festival starring Academy Award winner Olivia Colman; Netflix's "Rattlesnake" starring Carmen Ejogo; Logan Marshall-Green's directorial debut, "Adopt a Highway", starring Ethan Hawke; "300: Rise of an Empire" (WB); "Paranormal Activity: The Ghost Dimension" (Paramount); "Hardcore Henry" (STX) and "Welcome to the Blumhouse", a collection of seven feature-length thrillers for Amazon/Blumhouse TV.
BARBARA McCARTHY
McCarthy held a Casting Executive position at Paramount Pictures for nine years.
Along with supervising all the Paramount films during her tenure, some casting credits include "Vanilla Sky", "Elizabethtown" and "How to Lose a Guy in Ten Days". McCarthy left the studio to return to her indie casting roots in 2010. Her post-Paramount casting highlights include the Sundance Festival Competition Selections: "The Spectacular Now", "For a Good Time Call…", "Celeste & Jesse Forever", "The Stanford Prison Experiment" and "Summer of '84". She has also cast major studio releases such as "The Duff", "Blended", "Pixels", and "Mother's Day". She has also expanded into television with the series, "Tim & Eric's Bedtime Stories", "Finding Carter", and the Emmy winning mini-series "The Kennedys". She recently completed work on fellow AiF member Elissa Down's Netflix feature "Feel the Beat". McCarthy has been a prior supporter and judge of the Heath Ledger Scholarship.
ALYSSA WEISBERG
A transplanted New Yorker, Weisberg has been passionate about all things casting for over 29 years. 
Feature Film projects include "Star Wars Episode IX:  The Rise Of Skywalker", "X-Men: Dark Phoenix", "Star Wars Episode VII: The Force Awakens", "Game Over, Man", "Fun Mom Dinner" directed by AiF member Alethea Jones, "Star Trek Beyond", "Super 8", "Star Trek Into Darkness", "Mission Impossible: Ghost Protocol", "Star Trek" and "Cloverfield", to name a few. Aside from casting the pilot episode of "Lost", for which she won the 2005 Emmy Award for Outstanding Casting for a Dramatic Series, recent television credits include the AiF member Trent O'Donnell series "No Activity", the Paramount+/Funny Or Die series "Guilty Party" starring Kate Beckinsale and the TBS series "Chad", starring Nasim Pedrad.
JASON WOOD
Since joining A+E Networks in 2010, Wood has been the guiding influence behind casting for key projects.
These include "Cocaine Godmother", a 2018 TV movie starring Catherine Zeta-Jones; "SIX", the #2-ranking series among all 2017 cable drama series; the 2016 Emmy-nominated "Roots" miniseries; the top network movie for 2014, "Whitney"; Emmy-nominated TV movie, "Flowers in the Attic"; Emmy-nominated miniseries, "Bonnie & Clyde"; and Emmy-nominated TV movie, "Steel Magnolias". Wood has been a prior supporter and judge of the Heath Ledger Scholarship.